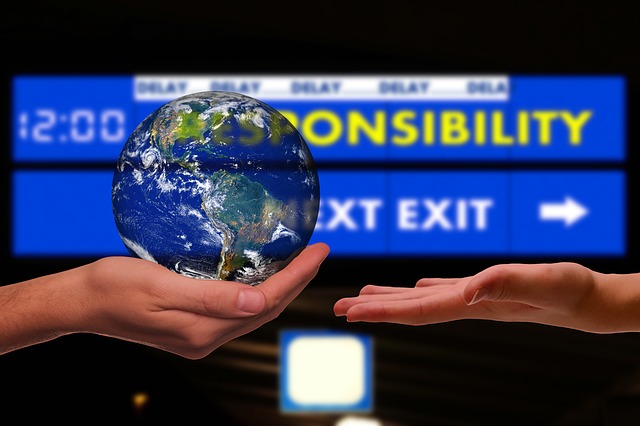 All of these adjustments will help you make time to answer difficult questions and learn how to better organize yourself.
What's important to you?
What are you doing now that you don't need to be doing?
How can you focus more on what's important?
Self-organization will clear your head. It creates the space to ask who you are and what is important, and it reflects to your employees.
Your business should be one that, at every level and every step, manages time in a way that makes it sustainable.
You're the example, so you must organize yourself first.
Know Yourself
Before you can reorganize your life around what is most important, you have to be able to tell what that is.
Ask yourself what you care about and you'll have a much easier time when you start to move your schedule around.
Think about why you decided to go into running your own business and what you want to accomplish through it.
What parts of it do you most care about and what do you want it to help you achieve?
Daily Goals
When organizing yourself, remember that your goals lie in daily action. You already have the daily action of half hour planning sessions.
These will help you begin your day with a clear mind. Also take the time to formulate your goals in writing. Break them down into specific actions that you can take each day.
Tracking Your Time
If there's an aspect of your life that isn't getting enough time and attention, what daily actions take away from that?
Tracking your time is an eye-opening experience if you haven't tried it before. It can work organizational wonders, and you can check in with this process weekly or even daily to see how you've changed.
Once you've tracked your time throughout the day, you can see where your time went that wasn't as productive as it could've been.
Time tracking can also help you prioritize. Maybe in the moment, certain little things seemed to hold the most importance.
But when you look back over the actions you took and the choices you made that day, those places where you gave most of your attention might turn out to have had the smallest effects.
Seeing this in hindsight can help you plan accordingly for the future.
Take Personal Responsibility
For better or for worse, your business is a reflection of you. If you're disorganized or dispassionate, your business will be too.
That's why it's so critical to begin with yourself when organizing your business. Problems with time management likely have less to do with the amount of things that need to be done.
Instead, the problem often lies somewhere else. Perhaps you haven't been delegating properly.
Do your employees have the proper training to contribute?
If you don't trust someone to perform a task properly, is it because you haven't given them the tools to do so?
When you take personal responsibility to make sure your employees can be successful, you're better able to help them and yourself.
Ask what you can do to solve a problem. Look at what you have or haven't done in the past and examine how that has brought you to where you are now.
Ask yourself if you've given every member of your team access to what they need to succeed. Think about whether the work environment you've set in place is one that invites creativity and makes people feel happy to be there.
Do people have room to make mistakes? Without it, they might be too afraid to try new things for fear of failure.