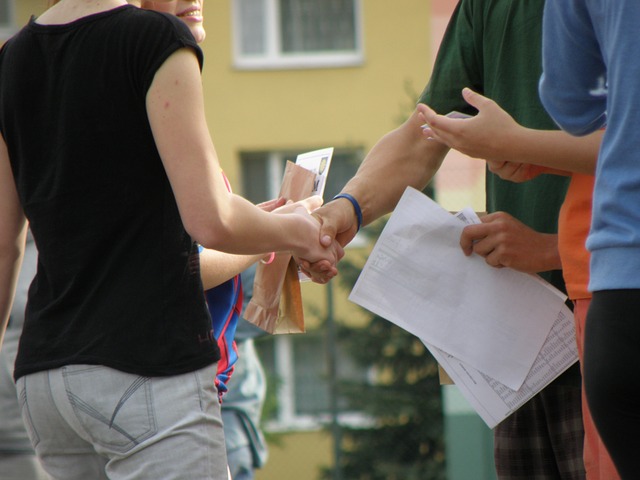 The hiring process is another great area to examine when thinking about automation in your business. If you think about the act of going through the initial pool of resumes and applications for your business, "automatic" may well be the first word that comes to mind. So why not actually automate?
So why not actually automate?
Reviewing an initial pool of resumes and applications likely requires certain parameters. If it's easy to rule out applicants based on predetermined criteria, it's easy for a program to do the same thing.
Think about what you're looking for (or what you aren't looking for) and use that to allow a computer to do the initial work for you. This allows you to focus on other aspects of a more specifically-tailored prospect pool.
You get to avoid an aspect of the hiring process that likely takes the most time for the least financial benefit.
It also allows you to avoid bias when looking at that initial pool. If you allow a computer to do it for you, based on specific parameters, you get the results filtered in exactly the ways you want them to without unintentionally filtering out potential candidates who may have the skills your business needs.
Other aspects of hiring include setting up appointments for interviews, another action that doesn't need a person behind it.
Once you've set up parameters and established the times that work for you, whatever automating program you've chosen can find out which availabilities correspond with both you and your potential employees.
Additionally, using an online automation allows you to access things from anywhere, so that you can check up on the hiring process wherever you have a computer with internet access.
A lot of the automation in the hiring process is about replacing the processes currently in place that take more time than they're worth.
Continue to find out which manual processes you can automate, starting with the most obvious, and you'll find that automation makes your life much easier as you enact those changes for your business.
Marketing Process
Marketing automation likely involves your website. You have a choice when looking at where your website is hosted and what kinds of features you want to be able to see when you visit and analyze your website.
When your company looks at its website for data about who you're reaching, you want a dashboard that gives you metrics quickly and easily, maybe even as soon as you sign in. In this respect, automation will help you gather data that you can use towards bettering your marketing tactics.
Another aspect of your website might enable trigger-based messages to be sent to the visitors to your website, which could lead potential customers to become more interested.
Other examples of automating via website include an FAQ page to answer user questions, and a method for user-based feedback where users can answer each other's questions.
Though this information might not be direct marketing, it allows communication with current and potential clients and serves as indirect marketing for your company.
With it, people can find information quickly, even automatically, without having to wait for a person on the other end to address their questions that may have already been answered.
Additionally, social media aspects of marketing can be set to update automatically. You can set your social media outlets to share news on certain dates, send reminders and otherwise distribute information on a grand scale, without having to remember or pay someone to remember to deliver these updates at the time you want them sent out. This makes it very easy to deliver information at times when people are most likely to read it.
There are also several email services out there to help you contact new or prospective clients. Services for little or no fees let you set automatic emailss, similarly to social media updates but tailored for your prospective clients' inboxes.
You even have the choice of certain settings, to make lists of types of clients and set who receives which information from your company.
Automated emails won't replace personalized communication, but they can help with the announcements meant for wider audiences.
This gives you and your team more time to create well-formulated and thoughtful messages for your clients, and to analyze which messages they're looking at and responding to.
Delivery Process in a Virtual Organization
By now you're probably getting the hang of things and see where this is going. The delivery process, whether of objects or information, can be automated at a number of levels. It can be helpful to see this by asking yourself questions about how the delivery process is going.
How are you gathering the necessary information to properly deliver a product? How are you seeking feedback from your customers? How do you make sure delivery was successful? Answers to all of these questions may reveal areas of improvement through automated functions within your business.
When it comes to delivering and seeking information, automated services are critical. Delivery also involves certain interactions with customers. As you are probably aware, customer service, is important even in a virtual organization. Perhaps especially in a virtual organization, where the customer still has the need to feel like an appreciated individual despite lacking face-to-face contact. Being able to track your deliveries, communicating with the client
Perhaps especially in a virtual organization, where the customer still has the need to feel like an appreciated individual despite lacking face-to-face contact. Being able to track your deliveries, communicating with the client along the way, and requesting feedback are all areas with room for automation.
There are certain client situations that require or benefit from individual examination and action. But that doesn't mean you have to treat every single piece of interaction with the same amount of attention. That would be far too time-consuming, and it's much more efficient to use automation to help you find out where, in particular, that kind of individual attention is needed.
Making a Habit of Automation
The trick with automation in your business lies in several abilities:
Being able to see the benefit of automation and the potential improvements it can make for your business
Learning to spot where you can most improve with automation
Having a plan in place to put those improvements into action
By acknowledging how automation can improve your company and acting on that acknowledgement, you'll soon find your company providing much better service. The atmosphere amongst your employees will likely improve, as they find themselves spending less time on "busy work" and more time considering tactics to benefit the company in ways that seem to them like more meaningful contributions. Automation will give you and your employees more time for the aspects of the business you most cherish, and it will give your company the space and power to grow.