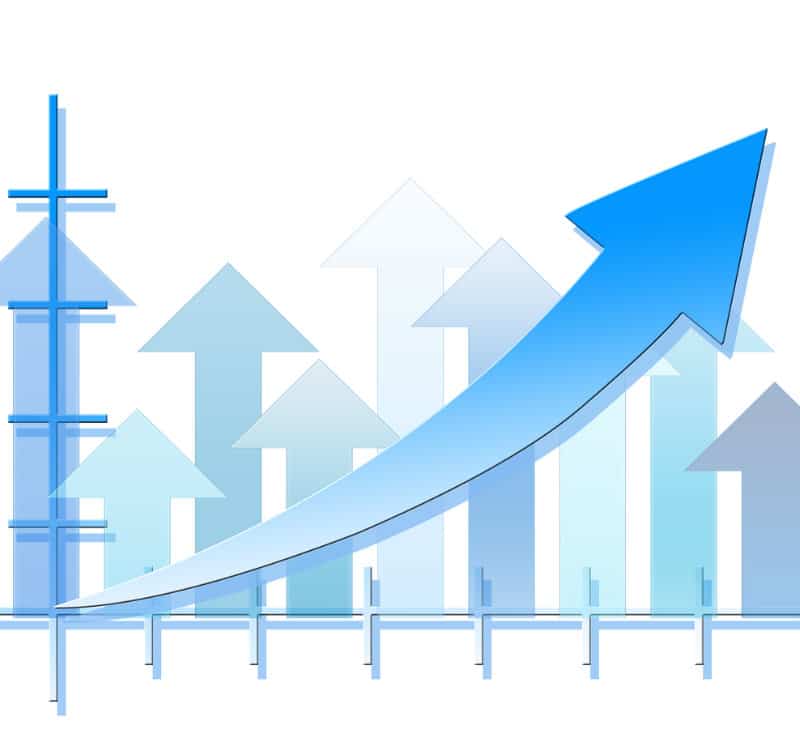 Managing money means understanding at a basic level how to get enough money for your company to function. But just scraping by is a stressful situation in which to find yourself.
You likely hope your business earns a profit. Earning a profit is essential to growth, whether you hope to create a bigger company, reach out to more customers or find ways to better serve the people in your community.
You need to make more than just enough to keep your business going and growing.
Make Plans to Start Generating Money
This means first understanding the basics about how to read the story your company's financials are telling you. Find out how to look at your income statement and balance sheet.
Learn how to read the statement of cash flows and how often to assess your financial health.
Most business owners do this every quarter because looking more often than that can be more distracting than looking instead at the larger ebbs and flows.
After you understand what data to look at, there are metrics that can also help you. Have a firm grasp on some of the metrics that will help you assess and analyze the financial data you see.
Find out which metrics are most important to help you see what your business needs. Once you've developed an understanding of these basics for your financial fitness, you're ready for the next step.
Systematize the Data-Gathering
Gathering this data on a regular basis can be time-consuming, but there are resources to help you do so more efficiently. Automate.
Use every system, every piece of technology at your disposal, to automate data input and get readily-accessible results when you want them. The more you automate your business, the more time you have to read carefully.
Talk to other business owners as well. People in your industry can help you understand what numbers to look for, what to expect, and how to grow.
By reading and networking, reaching out to others, you'll find a wealth of information from business owners with lots of experience that can help you.
Analyzing the Data
It's now time to analyze the financial data that you understand with the input you've received from others. This involves taking the time to think about what the numbers are saying and set down expectations for the future.
Start at the End
All of this will help you budget. With the right information and input, you can create a goal in mind and then set the steps in motion to reach that goal.
To get to the goal, look at your profits and losses. What does it actually cost to make a sale? Include the cost of creating your actual product, advertising and labor costs.
Look at this, in addition to the other expenses your business pays on a regular basis in order to keep operating.
When you get an overall number for your profits and losses, you can manipulate the numbers from there. How have the percentages for your profits and losses changed in the past?
What do the numbers say about what will happen in the future? If you continue to run your business in exactly the same way, you should be able to expect the same numbers.
Looking at these numbers should also give you an understanding of what kinds of future goals are reasonable for you to set.
Take stock of the changes in aspects of your business that you can predict. Look at the way market shifts affect sales and plan ways to react to or prepare for those shifts.
Consider the changes you've planned that you hope will be positive improvements, like new marketing campaigns and technology implementations.
Are there any changes to the fixed monthly expenses that you can foresee? These considerations will help you make more thoughtful changes for future profit growth.
They will help you see how specific actions affect overall finances.
Questions to Ask
What kind of profit do you want to earn? What kind of steps must you take to get there? Essentially, you're taking the same steps that are important to a business owner that "isn't a money person."
But instead of making these decisions in the dark, you're thinking financially. The additional guidance will help you set concrete goals and it will give you more confidence in the actions you decide to take.
Utilize your company's systems and communication to distribute the financial task ahead of you. Read, assess, plan, and delegate.
Managing the Life Blood
The budgeting process is a system. When done carefully, it's made up of repeatable steps that have foreseeable results. With this planning system in place, you'll be able to decide more successfully where your money must go to generate growth.
With this understanding of cash flow, you can better delegate to your employees. Thinking about these aspects of your business in terms of finances gives you a roadmap for the future.
It frees your mind up to think more creatively about your business. You can spend less time pursuing avenues that won't generate enough growth, thinking instead about how to reach concrete results through specific actions.
These concrete results are more easily communicate to your employees. They're easier to break down into smaller parts to assign to different teams, and they act as indicators that are straightforward.